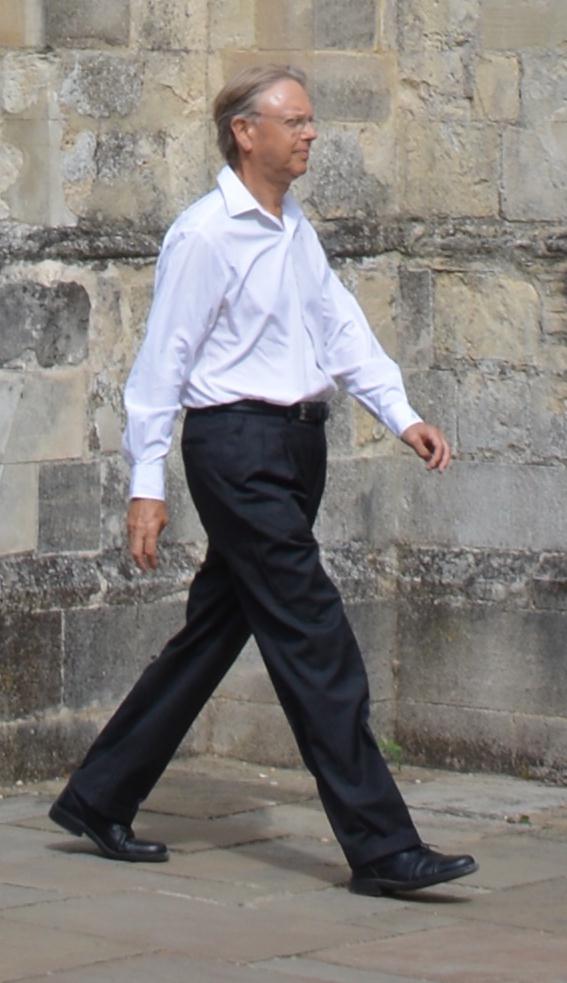 Robin Doveton's musical education began at the age of 13 when he went to Tonbridge School and confounded his rugby-playing relatives by learning piano and violin, singing regularly in the chapel choir, first as a treble and then as a tenor, and gaining his first experiences as a solo singer.

Having failed entrance to the RCM he took some singing lessons with Norman Tattersall and then surprised his teachers and himself by winning a choral scholarship to King's College, Cambridge. During his gap year he studying singing with Norman Tattersall, composition with Roy Teed and piano with Kendall Taylor, all of whom made a lasting impression. He studied music at University (rather than physics, which he still finds interesting but too difficult). In addition to singing daily under David Willcocks his teachers were John Carol Case (singing) and Alan Ridout (composition).

On leaving Cambridge he became a jobbing singer in various London choirs - not always a congenial experience, although he did enjoy singing in light music ensembles. More importantly, he became a founder member of The Scholars, a male voice quintet which mutated into a mixed voice quartet with a worldwide reputation, for whom he made numerous folk song arrangements and whose Baroque Ensemble latterly gave him a renewed opportunity to appear as soloist.

By this time firmly established in the Frankfurt-am-Main area of Germany, he and his wife, a music teacher and soprano, founded in 1992 the chamber choir Vocalis who have led the way in establishing English choral music in the perception of German choral singers and their audiences, specialising in Renaissance repertoire (Byrd in particular). Robin has written his larger-scale arrangements of Christmas songs, as well as other original compositions, for the 20-odd voices of Vocalis. They can all be found in the Doveton Music Catalogue.

Now retired as a singer, Robin still conducts, composes and gives piano and voice lessons. And, after all those years, he still loves music!